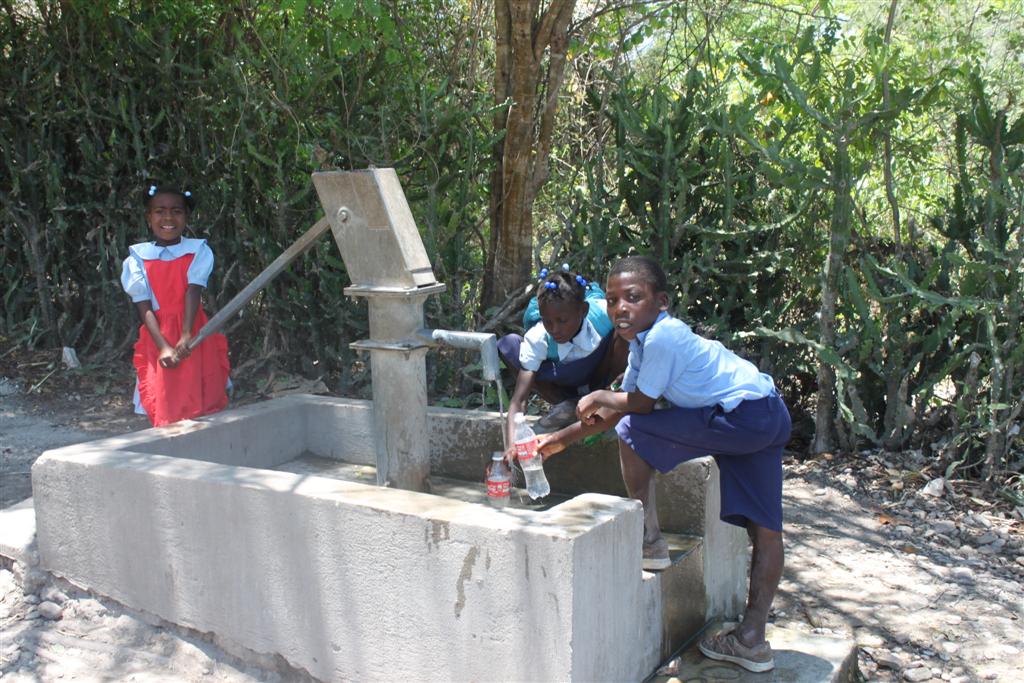 Verrettes, Hait was the first project undertaken by our founders before WFSV was created. Steve, Rick and Aimond along with help from many friends, family members and locals installed a water system for the Good Samaritan School on Verretttes. Over 5 visits to the village they:
Cleaned the existing well
Repaired the hand pump
Drilled a new well
Installed a solar panel array, battery bank & power station
Constructed a pump house with chlorinator and pressure tank
Installed sinks in the clinic and school
This project inspired Steve, Ricka and Aimond to form Water For Small Villages.
Read More
about this project which is archived on companion website
OneStepBublishing
UPDATED: 2016-09-04 16:50:34